You choose how often we come to beautify and care for you loved one.
Receive Beautification & Care
Your loved one's final resting place will always be cared for with love and care.
Pray & remember instead of worrying about maintenance.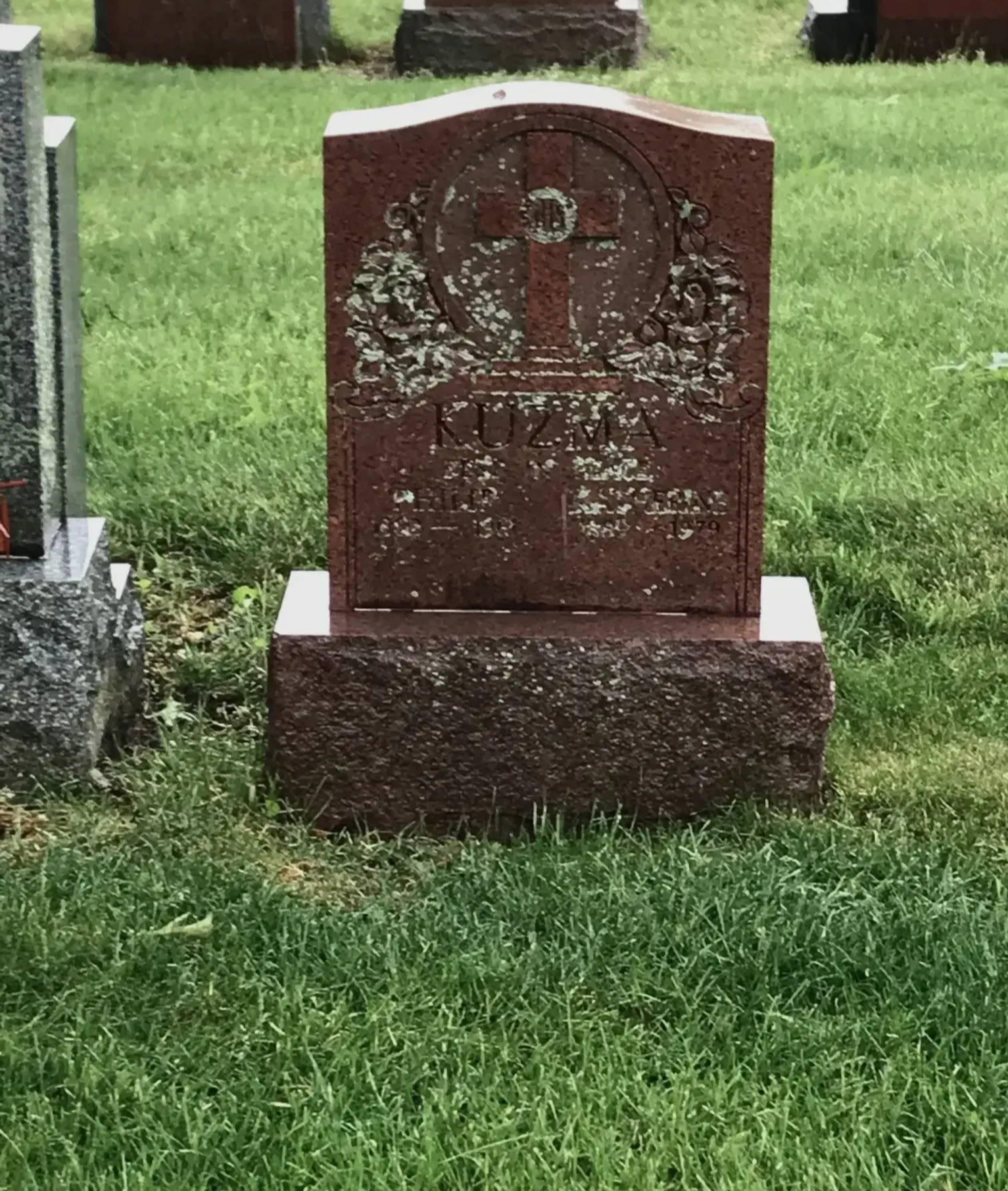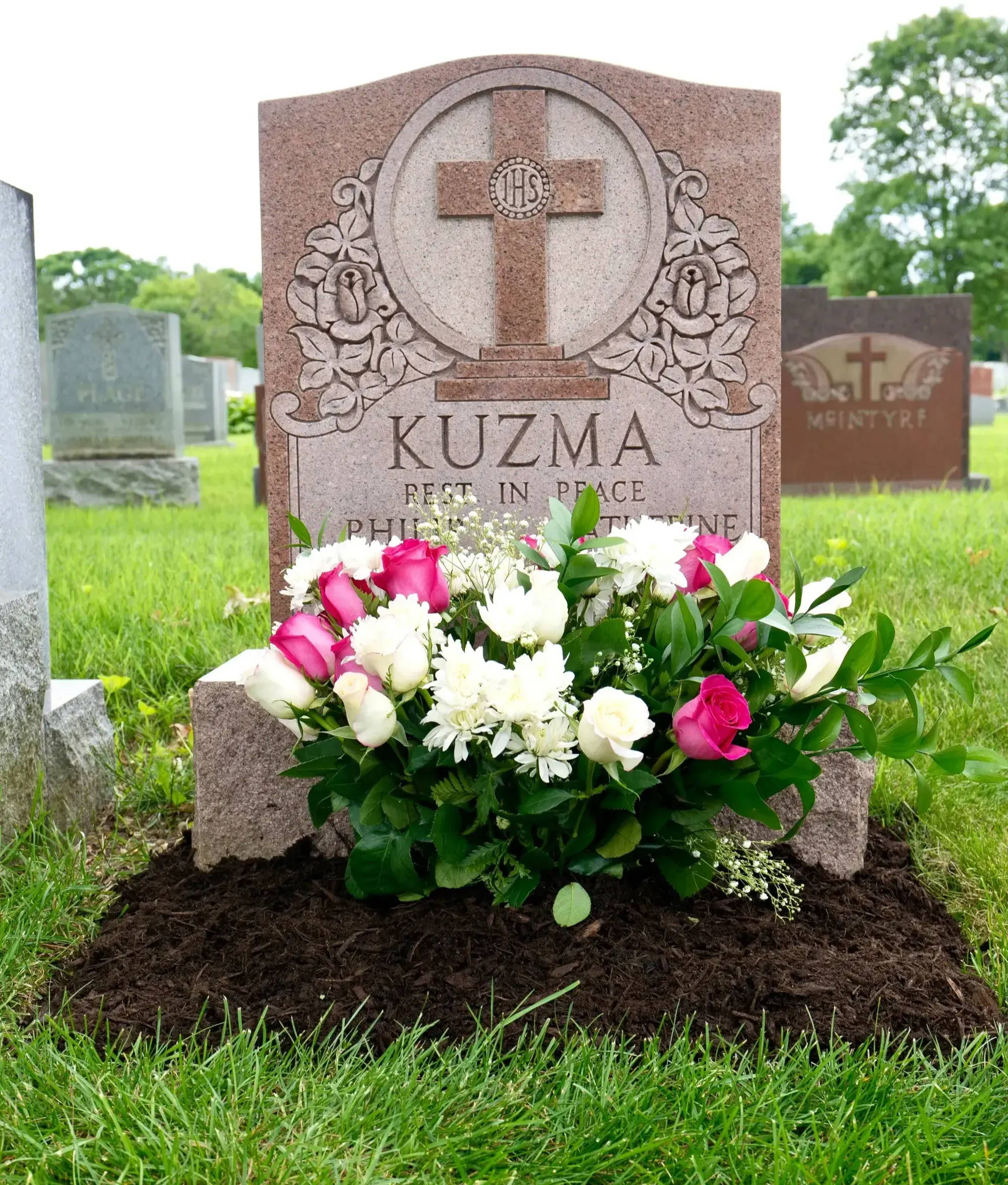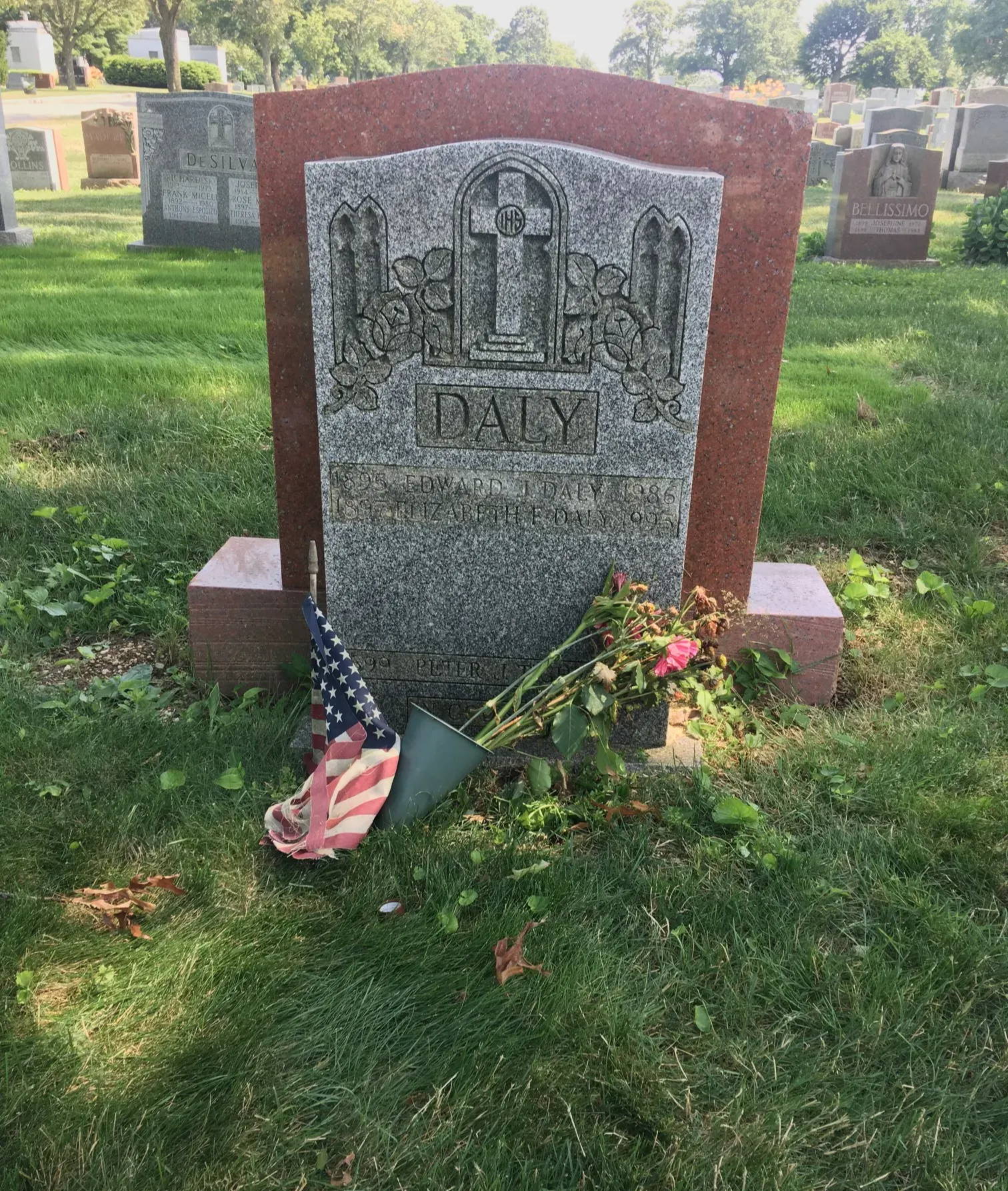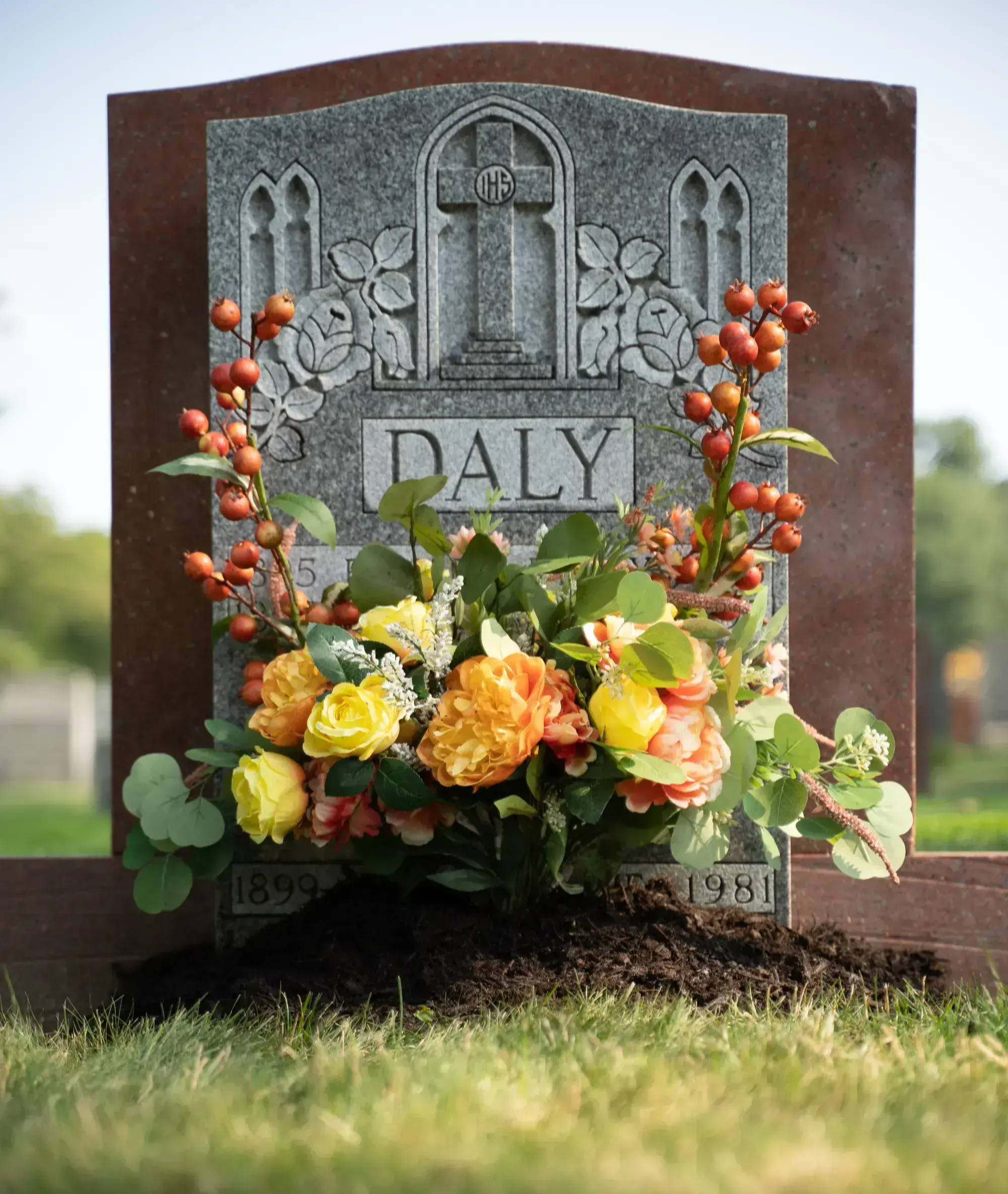 See what our patrons have to say
"There was nothing more comforting than seeing the picture of my grandmothers resting place after it was cleaned and decorated."
Kerry M.
"This is wonderful for those who may live far away or want to save money, rather than overpay at the florist."
Connor O.
"Got this service as a gift for my mom and she started crying out of happiness! It is truly gorgeous and I cannot thank you guys enough!"
Kathy S.
We provide floral arrangements planted within a bed of mulch and topsoil to guarantee a lush and fresh manicured appearance.
Have the peace of mind in knowing that your loved one's final resting place will always be cared for with love and care.
With our specialized formula we stop decay, get rid of mold and mildew, and bring back its original luster.
| | | | | | | |
| --- | --- | --- | --- | --- | --- | --- |
| | Wreaths | Rose Bouquets | Floral Plantings | Plot Landscaping | Headstone Cleanings | Photo Gallery |
| | | | | | | |
| | | | | | | |
| | | | | | | |
"Fantastic! I'm completely blown away by the quality of their work. I now have the comfort in knowing my loved one's are being cared for the right way.
"You receive so much value with this service. Going to the florist a few times a year gets expensive plus I've paid more for just a headstone cleaning than their whole service combined. Peace of Mind offers so much more and the quality is top notch, highly recommend.
"I recently moved out of the city and don't get to visit as often as I would like anymore. With their portal I now have access to the most recent photo of my loved one's gravesite, which has given me the opportunity to pray and feel connected again.
Looking for something more? We offer premium services that you may call or email to inquire about. Just have a question? We recommend checking out our FAQ Section. If you still have questions either email us or talk on the phone with one of our customer representatives!